Everyone wants to list their products on Amazon, but only a few know the exact process of product listing on Amazon. You need to know the details of registering the products on Amazon step by step.
It is not that difficult to follow the process to get the listing done in proper order. But you need to be careful while doing the process of listing on Amazon. It would help if you took some measures before listing the products on Amazon; otherwise, it will be of no use.
Now let's explore the process of listing one after the other to make things easier to generate the revenue.
Things that you must have before start listing products on Amazon:
First, get the UPC codes for your products: – Every item or product that you want to list on Amazon, you need to have your UPC codes. It can be a single item or a bunch of product items. It would help if you got the codes ready for listing your products on Amazon. Getting the UPC codes is the first step of product listing on Amazon.Note: Here is, how you can get UPC Codes for your products?
You can get UPC Codes from GS1(Global Standard Organization which costs you more.). But if you are new to the industry and looking forward to purchasing UPC Codes at a very cheap price. Then you can buy UPC Codes from us(www.GetUPCCode.com).
Get 10% off if you purchase above 25+ UPC Codes. Use Coupon Code: GET10.
You need to measure the products: – After you get the UPC codes, you need to measure the weight of the products. If your product is already listed in some other places of Amazon, you can copy-paste the dimensions.It will save your time and effort. But if you have not registered, then you need to make the physical measurement of your product based on length, width, and height to get the product listed on Amazon. It will help you to plan your storage strategy.
Take some photographs of your product: – The images of your product is one of the important steps in the process of the product listing. Hence, take your time to pick the photograph of your product from all the angles properly.
Make your products findable: – You need to make your products findable on Amazon. It means once the buyer starts searching for your products, they must get the one they need. To make your product searchable on Amazon you need to make a research on Keywords depending on the search volume. It will help you to complete the task of your product listing successfully on Amazon.
Follow the steps to list products on Amazon?
If you have an Amazon seller central account then well and good else create one for yourself. First of all, login to your seller central dashboard.
Step – 1: For that go to https://sellercentral.amazon.com/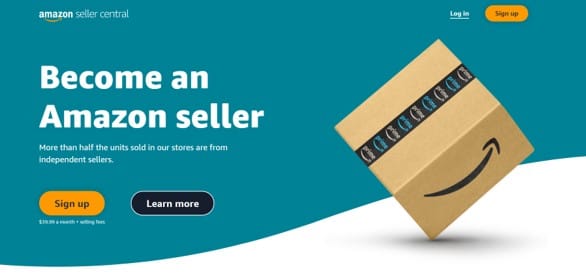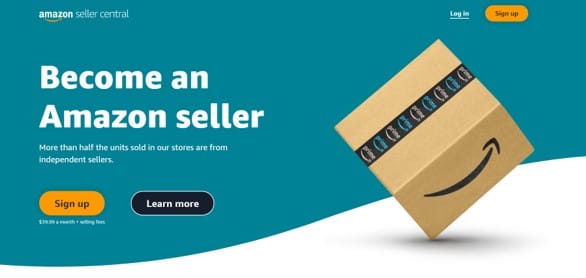 Step – 2: You will see a dashboard like as shown below: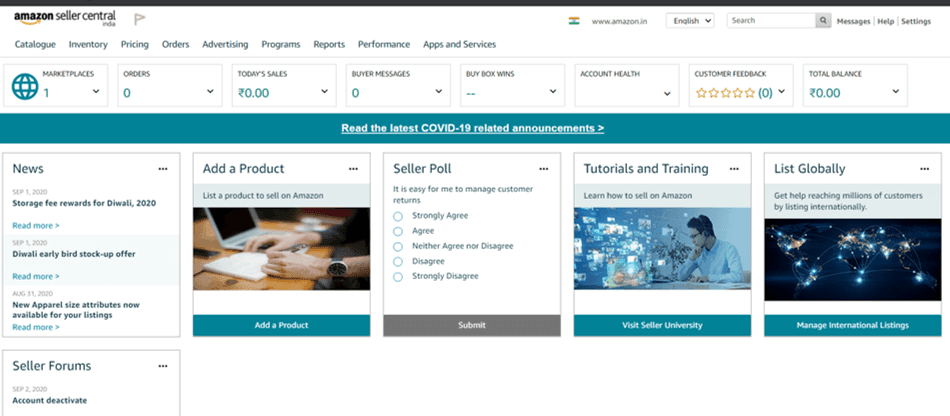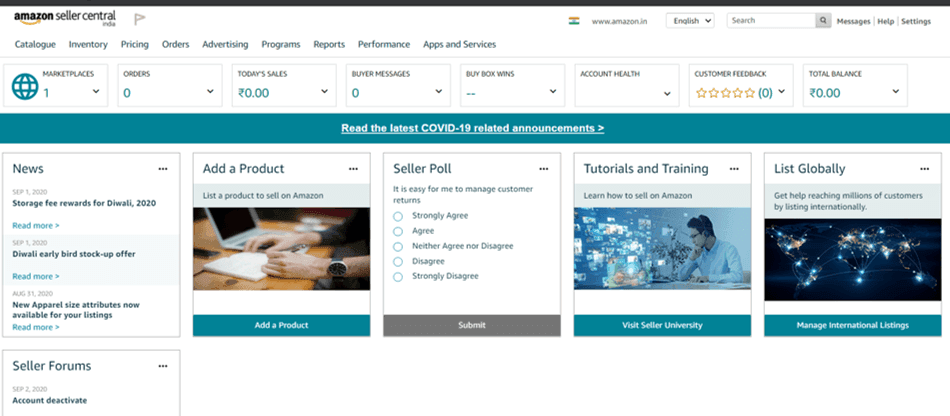 Step – 3: Go to the Catalogue Section => Add Products. It will look like as shown below:
Important Note: Now enter the UPC Code provided by us or click "I'm adding a product not sold on Amazon" then add UPC Codes later(recommended). If you have multiple products then click on "I'm uploading a file to add multiple products".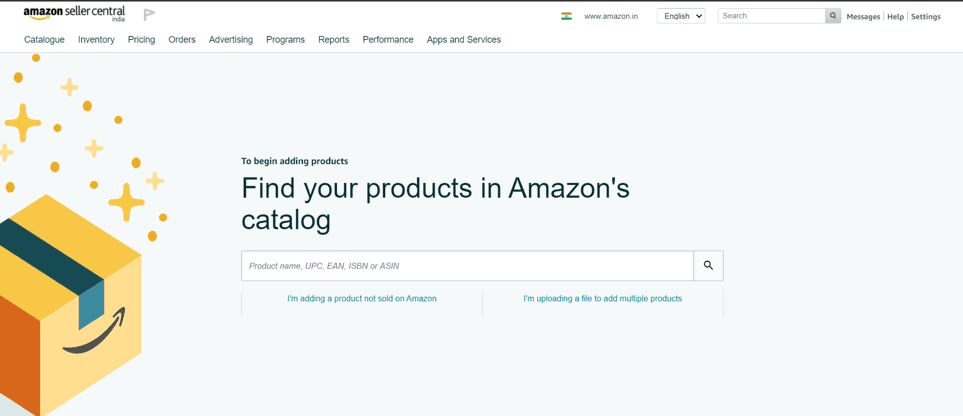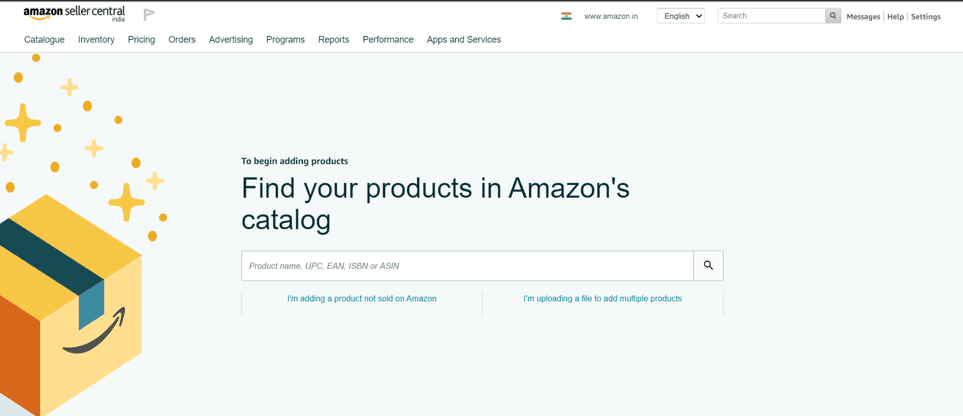 Step – 4: Now I'm going to add a product that is not sold on Amazon.
Confirm your sub-category of the product: – You need to confirm your sub-category and add any other category that you want to display through your product. Categorization of the product as per your business need is a very important step that you need to follow in order to list your product on Amazon.
In that case, I have to choose the category and sub-category as shown below: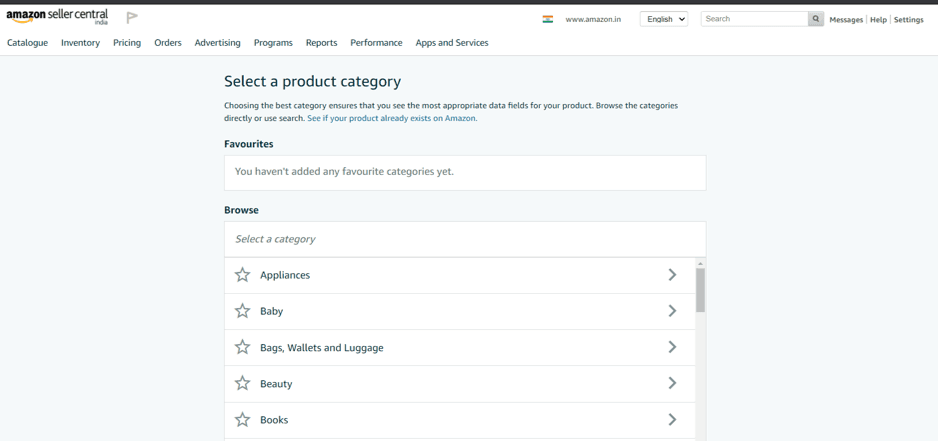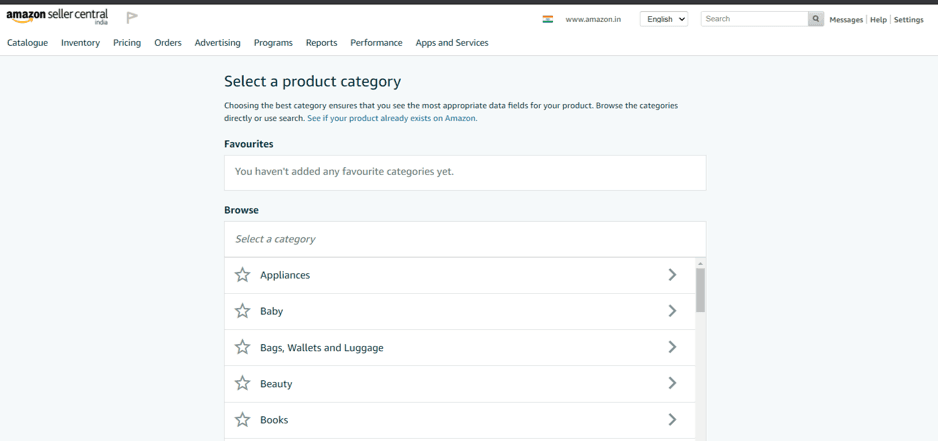 Step – 5: This might be your final and critical step. Because your product listing success depends on this step. You have to fill up every single detail asked on the dashboard.
Switch in the advanced view: After completing the above process you need to switch in the advanced view option. Here you need to fill in your information on various tabs like your product information, Variation if you want to do on your product if any, announcing an offer, descriptions, images, keywords, and many other important details.
If you wish to sell a similar product with some minor differences like the color, size, then you can use the variations tab to mention those factors clearly.
You can also select the template using which you want to display your products on Amazon. For this, you need to go to the help tab on your dashboard to download any templates of your choice. Look at images where you can see the advance view these options:
You should keep in mind that these things will help you to increase your product's visibility on Amazon's platform. Main key things that you just need to enter in this final step:
UPC Codes & Manufacturer names must be unique.
Offers
Quality & Attractive Image
Complete Description of the product
Relevant Keywords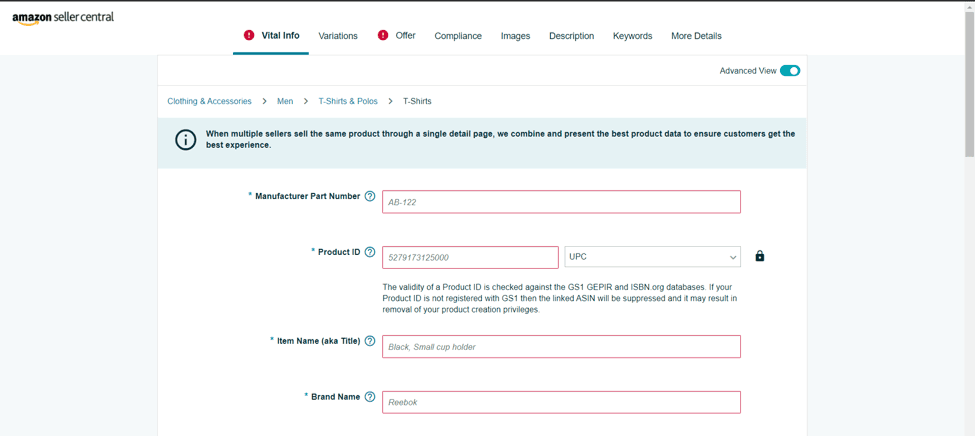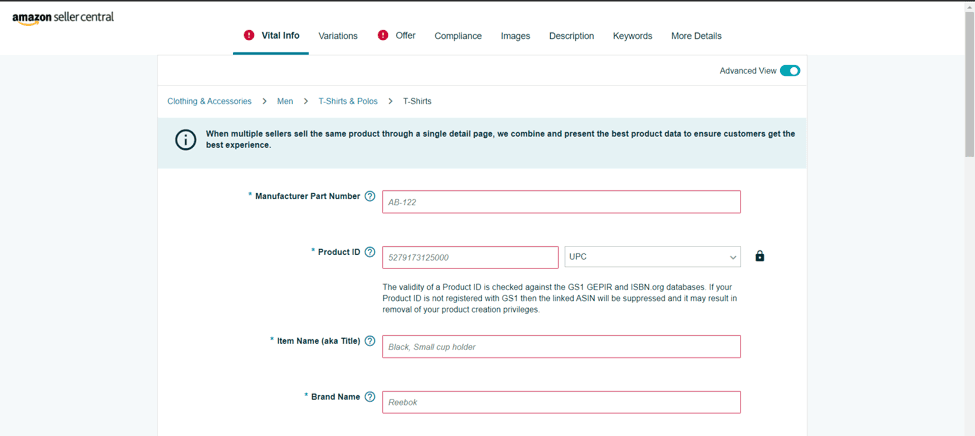 Add key features of your product: – You can also add some key features of your product. You need to mention the USP of your product and the benefits of using your products. If you are selling some food items on Amazon then you need to mention the composition of that food products along with the ingredients used in preparing that product.The detailed description must be there on your product listing process on Amazon to make things clear and transparent to your target customer. You cannot skip this step as Amazon will not allow you to do that without which you cannot make as successful product listing on Amazon.
Mention the manufacturer name & price: – You need to mention the name of the manufacturer if you are reselling the product. You can also mention your own brand name if you are manufacturing it on your own.
Along with the manufacturer name you need to mention the price of the product too. You can change the price in the future but initially, you need to mention a fixed price that your customers need to pay for purchasing the item. Do not make zero amounts otherwise, your product will not be listed for sale.
Conclusion
Hence, if you follow the points mentioned above then your product will be listed easily on Amazon. The best thing about listing the product on Amazon is your product will get global exposure and you can earn money from different countries of the world. The chances are high that you can earn a profit on an immediate basis. But for that, you need to follow the steps properly.
You can give your product the best platform that it deserves. An error-free listing will take only 15 minutes on Amazon to get live. Hence, you need not invest your money anymore in other branding forms to promote your product.
======================================================================