Buying UPC Codes is not a typical task but their are various things that you need to know about UPC Codes and their usage.
WHAT IS A UPC CODE AND HOW TO BUY UPC CODE?
UPC Code or Universal Product Code is generally the licensing that a manufacturer requires purchasing to maintain the UPC code of his product. Whenever you see a product for sale in the store then the UPC code is attached to it and the manufacturer must buy this code for maintaining the licensing norms of the product code.
We offer the most lucrative rate to our clients so that they can get the code at the most legitimate rate from us. We offer the most legitimate pricing order of the UPC Code from our site. Our Price for UPC Code is 10%  as less compared to other sellers in the market.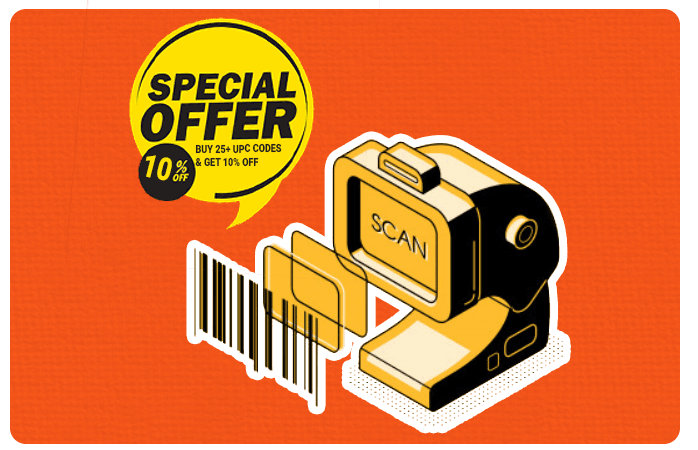 HOW MANY UPC CODES DO I NEED?
Basically, the retailer uses UPC codes to identify their product in the inventory system a different UPC barcode is required for each and every product. As for example if you are selling two flavors of bottled water in
 Small —   2 flavors, so you require 2 UPC barcode
 Medium —  2 flavors, so you require 2 UPC barcode
 Large —  2 flavors, so you require 2 UPC barcode
Total UPC Code requires is (2+2+2)=6 UPC  codes for each flavor of bottles of different sizes. As each unique code can help to differentiate the product from one another.